DOUBLE or TRIPLE Service Traffic and CP/RO Count In First 12 Months, Guaranteed
Reveal the tools and strategies thousands of successful dealerships use to win-back 34+% of lost customers
Download Our Free Guide Today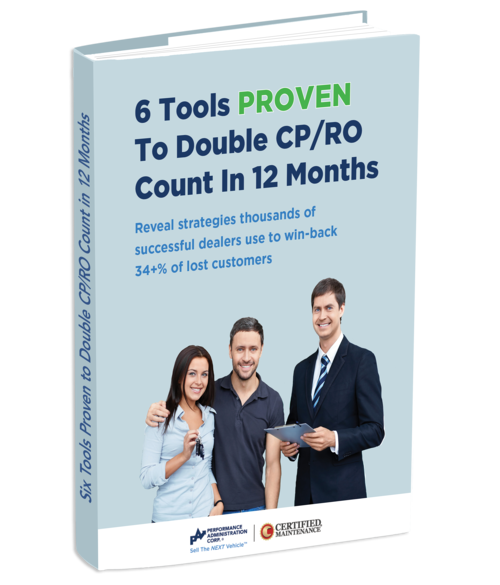 If you're staying awake at night thinking about customer retention and you're tired of working to reaquire the same customers over and over again — There is a better strategy.
It's not about a single transaction — it's about building relationships that lead to return visits and repeat purchases.
What would 2X More Service Traffic look like for your dealership?

FIND OUT:  Download your free guide to reaveal the 6 Indispensible Customer Retention Tools our dealers are using to:
Double or TRIPLE customer pay per repair order counts (more service traffic and higher up-sells)
Win-back 34+% of lost opportunity customers (train customers to trust you for their full-line of service and maintenance needs)
Increase vehicle repurchases by 23+% (build relationships that result in return buyers and multiple vehicle repurchases)
Don't miss out — fill out the form to learn how to boost productivity and bottomline profitability, take control of customer retention habits, measure vehicle repurchases and more!
© 2019 Performance Administration Corp. All rights reserved.