Plan. Connect. Grow
Certified Maintenance® is The Original Every Car Maintenance Included Strategy™ founded in 1996.
Performance Administration Corp.® is the provider of Certified Maintenance® Complimentary Maintenance Programs and offers personalized maintenance program administration for franchise dealerships, dealer groups and service contract companies within the United States and Canada. We do the heavy lifting and focus on providing your dealership with the tools, processes and reporting features you need to bring new and existing customers back to your dealership for service. We do the heavy lifting so you can focus on what you do best — selling more cars.
We understand that one size doesn't fit all, so we custom build solutions that are affordable for your dealership and attractive to your customers. We begin the process by learning about your dealership and understanding your needs. We listen to you, assess your current situation and build a custom solution to fit your retention goals while staying within your budget. Then we guide you through the process and conduct training so you can provide the best possible purchase and service experiences.
Through our unique process of Plan, Connect, Grow™ we lead customers from your sales lot to your service lane to improve your bottom line, RO count and repurchase intentions.
Plan: Design a plan to attract customers now and bring them back later.
Connect: Stay connected with customers even after they drive off your lot.
Grow: Improve your service retention and RO visits in the first 12 months.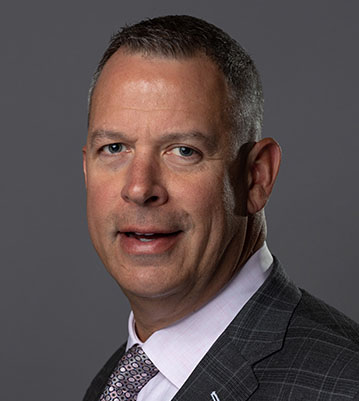 President Biography
Rick Knight, President & Founder
Rick Knight pioneered Private Label Maintenance for franchise dealerships and Allied Industry Partners by drawing on his experience as a Service Technician in the mid 80s and early 90s. He founded Certified Maintenance® and Performance Administration Corp.® in 1996 as a means to drive customers back to the issuing dealership for service to increase customer loyalty and repurchase intentions. Rick has grown his business to be the largest provider of Private Label Maintenance Programs in the country and continues his growth by providing new ideas and insights to improve customers' sales to service experiences at the dealership.
Our Mission:
The Retention of Every Car, Every Customer
We don't sell Prepaid Maintenance Plans, we sell Customer Retention Strategies that encourage service loyalty and repurchase intentions at the issuing dealership. Our Mission at Performance Administration Corp. is to be the most personalized and result-driven customer retention firm in the automotive industry with a focus on every customer and every vehicle.
Our Vision
To transform the dealership sales mindset from selling only the first vehicle to building relationships that Sell The Next Vehicle.™
Our Values
We pledge to be the most committed, execution-oriented partner you interact with in your daily work, to always do what we say and to continuously improve your customer relationships and retention strategies.
Performance Administration Corp.
A Customer Retention Firm
We use a Customer-Centric Approach to improve customer experience at the dealership and drive customers back for routine service and vehicle repurchase. As an Administration Company, we provide customized maintenance, proven retention processes, hassle-free dealer-branded marketing, dealer management reporting and online claims with fraud protection.