Build Loyal Customers with Complimentary Maintenance
The goal of Complimentary Maintenance is the retention of every vehicle and every customer. At Performance Administration we don't just provide Certified Maintenance® Prepaid Maintenance Plans — we build Personalized Customer Retention Strategies that encourage service loyalty and repurchase intentions at the issuing dealership. Our clients double or triple CP/RO visits with increased vehicle repurchase rates.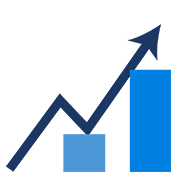 Determine Current
Retention Rate
We begin by measuring retention with a Current State Retention Assessment™ and project dealership growth with implementation of Complimentary Maintenance Plan.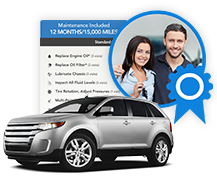 Build a Personalized
Maintenance Strategy
Next, we help build a strategy that is unique to the dealership's goals and customize dealer-branded marketing materials to inform customers of maintenance incentives.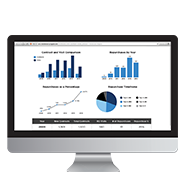 Measure Maintenance
Program Results
Once the program is live, we equip and train each dealership department to use Service Management Software tools and Dealer Performance Reports™ to track customer retention performance.
Not Another Off-The-Shelf Plan
Dealer-Owned. Dealer-Branded.
All Maintenance Plans are at the direction of your dealership. Mix and match various Oil Types, Schedule Visits, Maintenance Intervals, Schedule Terms and more. Create multiple plans and compare different pricing options so you can find the perfect fit for your dealership. Maintenance strategies are available for new and/or pre-owned vehicles to drive all your customers back for service.
Everything You Need To Promote and Manage
Complimentary Maintenance Strategies come equipped with Vehicle Marketing Materials and Service Management Software to Attract, Deliver, Service and Repeat™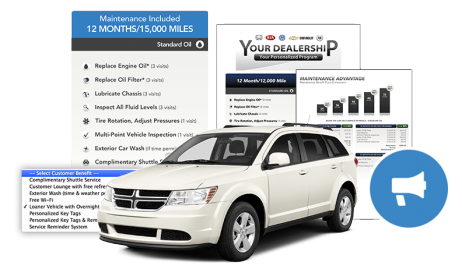 Vehicle Marketing Materials
Each Maintenance Plan includes hassle-free, dealer branded automotive marketing materials to promote vehicle sales. Create your plan, customize your marketing and we'll take care of the rest.
Customer Welcome Kits
Point-of-Sale Laminates
Upgrade Laminates
Service & Loyalty Reminders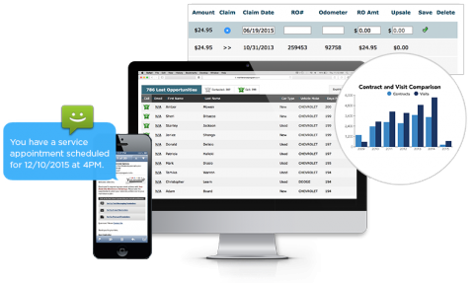 Vehicle Marketing Materials
MaintenanceProgram.com service management software keeps you connected to customers even after they drive off your lot. Send service reminders, post claims, compare service trends, view service CP/RO growth and more.
Customer Welcome Kits
Point-of-Sale Laminates
Upgrade Laminates
Service & Loyalty Reminders