You've Got Access, Now Use It for Success
The tools you need to grow your dealership are now available, so get to it! More resources will be added over time, so be sure to check back often. And if there's something you'd like to see, let us know.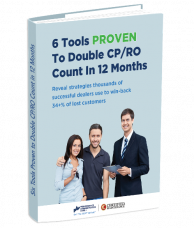 6 Tools to Save Time, Money & Resources
Learn why it pays NOT to DIY when it comes to your customer retention strategy.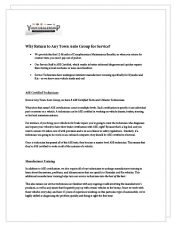 "Why Service Here?" Customizable Word Doc
Inform customers why they should return to your dealership for service.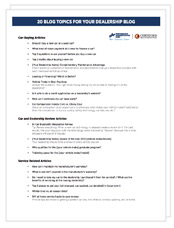 20 Topics to Get You Started with a Car Dealership Blog
Ideas and tips to help you attract customers online with a car dealership blog.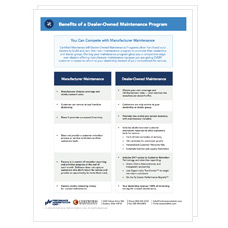 Competing with Manufacturer Maintenance
How owning your maintenance program gives you an edge over dealer offerings.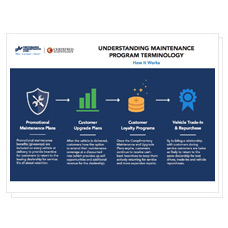 Understanding Maintenance Program Terminology
Here's how our maintenance program works and what's included with it.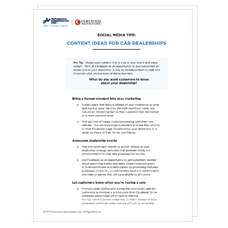 Social Media Tips for Car Dealerships
Learn how to attract, engage, inform, and retain customers through social media.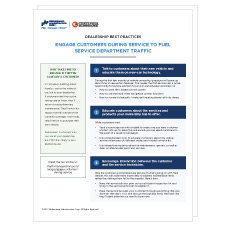 Why You Should Engage Service Customers
Tips for building relationships with current customers to keep them coming back.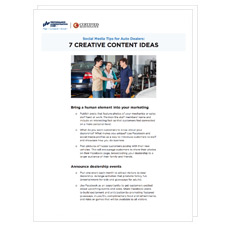 7 Creative Content Ideas for Auto Dealerships
How to attract new customers through exciting content, offers, and events.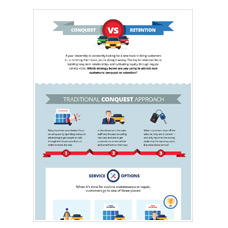 Automotive Customer Retention Strategy [Infographic]
Discover the growth benefits of customer retention rather than conquest.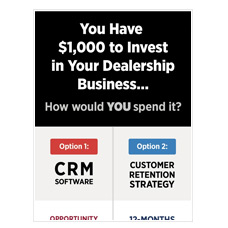 Comparing the ROI of 2 Auto Marketing Strategies [Infographic]
One moves your business forward, while the other keeps you stagnant.